I've always found the social component of 200WAD as its main driver of consistency. Baz even wrote some extra features for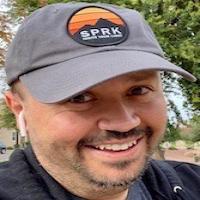 's
TeamStreak,
which included writers who had a minimum of 30 days on their current writing streak. But 200WAD's streak was a single site-wide one. It was a good thought/prototype experiment, but i think it could've gone further with iteration.
An idea I'm toying is social-streak: streaks that you share with other writers based on how long you've been consistent.
How would this differ from TeamStreak? TeamStreak had a single parameter.
Have you written for more than 30 days consistently?
Also there was only one team for the entire site.
Social Streaks would let you know who you've been writing
together
with and for how long. For example I might have wrote with Brandon for the past 8 days while
, Brandon, and I have wrote together for one day. In this scenario I'd be a part of two different social-streaks. One for 8 days and the other for only 1.
My mind is already brimming with all the possibilities that social-streaks would enable. But I'll wait to share them after the bare bones feature is implemented.
Thanks for reading! I know that I'm going to want to continue documenting the site's features more and more to keep you in the loop, but I don't want these updates to litter the feed. So soon these posts will be on its own separate
blog
or
journal
type page that only the nerds who are interested in what's to come can go and read.